Markon is a premier sponsor to the USGBC's "We Are WELL" seminar series. The Air & Water categories were the focus of the second WELL Building Standard session held on 15 April.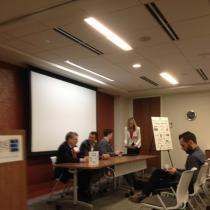 Jerome A. Paulson, Emeritus Professor of Pediatrics, George Washington University, MD, FAAP, the first of three speakers, gave a talk centered on the effects of the built environment on children and the importance of incorporating the Well Building Standard features (especially air and water) into facilities geared towards children.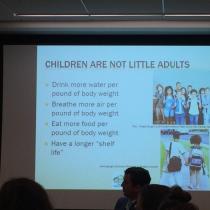 Next, Chris Ashworth, VP and Regional Manager, Healthy Buildings, LEED AP BD+C followed with a discussion about the challenges of ensuring that building occupants have access to safe, high quality water especially in light of the deteriorating condition of water infrastructure throughout the country.
Lastly, Brad McNiff, Mechanical Engineer, GHT Limited, PE, LEED AP ID+C used case studies to focus on the challenges of designing/reconfiguring equipment to provide enhanced air filtration and circulation systems.
Dr. Whitney Austin Gray, PhD, LEED AP, Senior Vice President, Business Development, DELOS once again moderated the session. Two more sessions are to be held in June and September that will focus on the other six WELL Building Standard categories.
The session was attended by Billy Kirvan, Ginny Dyson, and Rick Kent. Markon continues our documentation for WELL Certification in our Headquarters Expansion project at 400 S. Maple Ave.