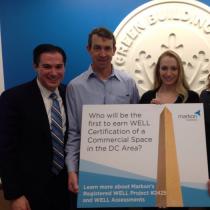 Markon is a premier sponsor to the USGBC's "We Are WELL" seminar series.
The first session, held on 23 March, began with a look at the WELL Building Standard, why and how it came to be, and how it can help you quantify what it means and what it takes to provide a healthy workspace.
Seema Wadhwa, Assistant Vice President of Sustainability and Wellness at Inova Health System, contributed to explain how this fusion of wellness, along with established sustainability practices, can be built into your existing operations.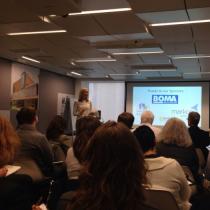 A practitioner with experience on one of the nation's first WELL building projects (ASLA Center for Landscape Architecture in D.C.) shared the business drivers, in her project experience, for choosing WELL Certification. The session was led by Dr. Whitney Austin Gray, Senior Vice President, Business Development at Delos.
The session was attended by Billy Kirvan, Ginny Dyson, Christine Dingivan, and Ray Carney. Markon continues our documentation for WELL Certification in our Headquarters Expansion project at 400 S. Maple Ave.