Markon, as the on-site prime program manager, is responsible for developing and aligning the overall program budget with owner requirements and funding cycles.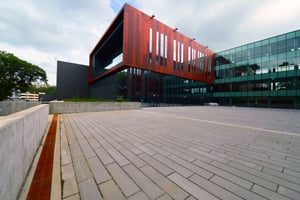 Markon regularly provides cost estimates, funding analyses, cost management, preparation of Congressional Budget Notifications, fiscal year scope to funding outlays, fiscal year dollar tracking and reporting, and construction trending and forecasts.
Markon was asked to provide total out-year funding forecasts for all prospective tenant occupants. The financial report provided total dollar requirements from design and construction costs to move-in costs to out-year rent costs. The analysis also included projected lease closeout costs in order to show long-term cost benefit analysis of the project.