General Dynamics hired Markon as Security Advisor to develop security requirements and costs for a new headquarters campus design and construction program in Northern Virginia. The client was interested in following government seismic and blast standards for their facility.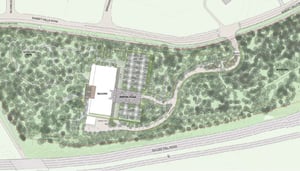 Markon provided owner consulting specific to the security directorate to include security requirements development, threat assessment, blast analysis, design review, perimeter and grounds security, and physical building security assessment and reviews.
The $100 million facility is planned to be 190,000 square feet and house 100-200 employees.