When Markon Solutions takes on a major project, we go right to the subject matter experts to gather requirements and ideas.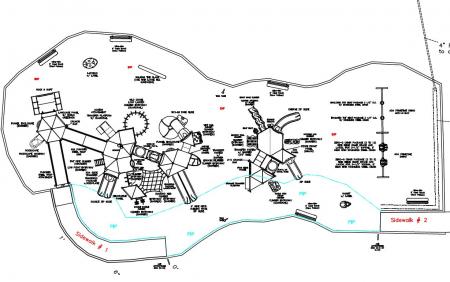 The City of Falls Church is planning upgrades and replacements at Cherry Hill Park. Markon is heavily involved in community outreach, consulting, and requirements gathering.
When the City and Markon began to study what playground equipment thrills and spills, we knew we needed the subject matter experts who slide, swing, spin, and climb. We interviewed preschoolers, kids from first to third grade, kids with special needs, parents, teachers, and Falls Church residents. The children provided insight on the optimum height for monkey bars, curved or straight slides, and Zero G Swing Chairs. They also offered several drawings to make their points.
In addition to gathering end user input, we participated in Department of Recreation and Parks meetings, made presentations, and gathered feedback on equipment. We maintained a suggestion box to solicit ideas and opinions from citizens. Safety and closer parking for those with special needs will be a primary focus during design.
Upgrades and replacements are scheduled to begin in the Fall of 2017.