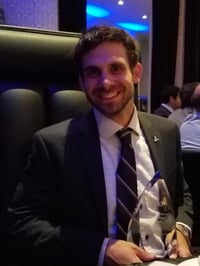 On May 4, Eric M. Hammerschmidt, CCM was awarded the 2016 Construction Management Excellence Award by the Construction Management Association of America National Capital Chapter.
As Program Manager, Eric provides owner's representative support for multiple projects at the Pentagon.
This award is in recognition of his exceptional construction management support for the Pentagon Visitor Screening Facility, which was completed on schedule and under budget.