Markon is assisting Born 2 Dance in upgrading from their current facility to a brand new, state-of-the-art dance studio that will serve their clients for years to come and support additional growth for the local small business.
Born 2 Dance sought out Markon for turnkey owner's representative services, and Markon began working on the project in fall 2019.
Related: Falls Church City Recognizes Markon Solutions for WELL Certification
"For Markon, it is imperative that we focus on supporting our community's businesses and, in turn, Markon continues to grow presence and capabilities in the commercial space," said Markon Vice President Leigh Valudes.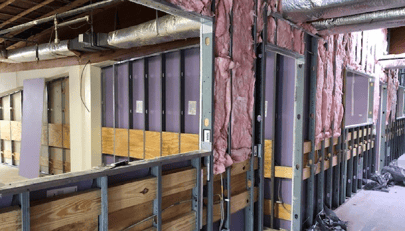 Throughout the project, a Markon construction manager will provide general project management, scheduling, cost estimating, and documentation services to support the renovation of the Born 2 Dance facility.
You may also like: Markon Awarded GSA PBS Construction & Program Management IDIQ
About Markon Solutions
Founded in 2007, Markon Solutions is a nationally recognized professional services firm headquartered in Falls Church, Virginia, with employees located across the US and overseas in South America, Europe, Asia, and Africa. Our professionals support commercial clients, as well as intelligence, defense, civil, and state/local, and education clients.
Markon specializes in financial, acquisition, security, and facilities management, as well as management training services. We are consistently recognized on Engineering News-Record's Top 100 Construction Management-for-Fee and Top 50 Program Management Firms, Washington Post Top Workplaces, and Best Places to Work in Virginia lists. Click here to learn more about us.