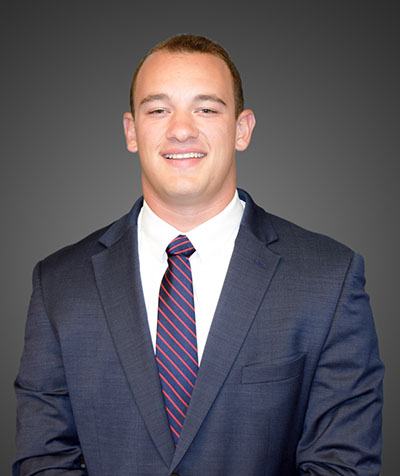 Markon Senior Consultant Patrick Schlecker was recently accepted into the inaugural Climate and Security Advisory Group (CSAG) Fellowship program.
As the first professional organization for emerging leaders seeking meaningful careers at the intersection of climate change and security, the fellowship was created in response to increasing demand for mentoring and interest in career pathways that focus on the juxtaposition of climate change and national security.
The fellowship program is chaired by the Center for Climate and Security, with support from the American Security Project and the Woodrow Wilson Center's Environmental Change and Security Program.
Click here to meet all of the 2018 CSAG Fellows >
Getting Involved with the Climate and Security Advisory Group
Patrick's interest in the impacts of climate change on national security was sparked by work he's done at Markon, including the High Water™ solution, which performs critical impact analyses and provides customized action plans to protect buildings and infrastructure from rising sea-levels, flooding, and other threats related to climate change.
As an emerging leader looking to expand his reach, network, and expertise, Patrick reached out to a fellow Dickinson College alum and think tank Climate Security Lead, who ultimately connected him with the fellowship program.
Need
The major need that compelled the Center for Climate and Security to create this program was to address a gap in higher-education—no other programs currently take a holistic view of the relationship between climate change and national security. In the future, the group anticipates climate change becoming a critical national security issue.
As a result, the fellowship program will leverage mentoring and presentations by industry experts to develop the next generation of leaders in climate change security.
Want to learn more?
Click here to learn more about Markon's High Water™ solution or contact us to schedule a no-obligation call and discuss next steps toward implementing High Water™ for your organization.