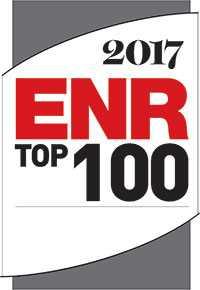 Markon was ranked on Engineering News-Record's Top 50 Program Management Firms list and the Top 100 Construction Management-for-Fee list!
This is our third consecutive year on the Construction Management-for-Fee list.
In addition, Markon Vice President Leigh Valudes was quoted in the publication.
"We are seeing a gradual shift of private companies looking for traditional government CM-PM firms with secure government client experience," says Leigh Valudes, vice president of Markon Solutions. Many of theseprivate companies are defense contractors that are building offices here in the U.S. and around the world, responding to concerns over anti-terrorism/force protection (AT/FP) design and construction, Valudes says.
Many private owners are concerned about employee safety as many of these companies and their executives are receiving real threats that need to be dealt with. Valudes says government clients use AT/FP government standards, such as Unified Facilities Criteria and Intelligence Community Directives, for those safeguards, but commercial clients are unaware of these standards. Private-sector companies increasingly are turning to traditional third-party professional services for owner's representation and to CM to find designers and contractors with credentials and experience to create secure campuses and buildings, says Valudes.
To read more, visit: http://www.enr.com/articles/42190-the-top-100-professional-service-firms-companies-broaden-their-offerings