Since our founding, Markon employees have served mission-critical teams and complex programs across the Federal Government. On a daily basis, our embedded consultants work closely with our clients to determine gaps and identify potential solutions. Markon team members have had success in recommending a multitude of innovative ideas, ranging from enterprise-wide strategies to mission-sensitive capabilities. Deep customer knowledge and a passion for providing value-driven solutions to our clients have been the keys to Markon's success.
As an organization, we have always strived to share our success stories across the company and crowd-source ideas for our client's most challenging problems. However, we were aware that we would have to formalize this process to successfully empower our employees, increase transparency, and better align our ideas to customer requirements.
Upon learning that one of our clients was adopting the best-in-class innovation platform, Brightidea, we instinctively knew that we needed it for ourselves. Integrating Brightidea into Markon would allow us to assist our adopting customer and enhance our innovative support across all of our client programs. We established a relationship with Brightidea, organized an internal innovation team, and got to work.
Related: Digital Innovation Office: Systems Engineering & Application Development/ Management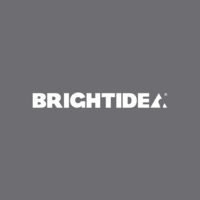 Over the past ten months, we have spent many fruitful hours with Brightidea's first-class training staff, learning the intricacies of the platform and the change management strategies for our enterprise adoption. We began with prototyping the system to our leadership by conducting a challenge involving Markon's COVID response and creating a new rewards process.
After building enthusiasm within upper management, we developed five unique Brightidea initiatives to source ideas for our client programs and determined our release plan. Fast forward to today, we have 35+ ideas currently working in the system, have implemented multiple ideas into our client's mission, and we have only scratched the surface of what this tool is truly capable of.
Related: Emerging Technology Office: Innovation Management & Integration
During our countless conversations, we worked with Brightidea to meet their criteria of excellence and certify Markon and members of our innovation team in the Brightidea system. As one of Brightidea's first Certified Partners, Markon can now share our story of how we accelerated our own innovation process with the integration of this platform and how we can help our clients achieve the same success. We could not be more excited to combine our deep customer knowledge with our new technical expertise and discover new ways to add value to our clients.
If you are an organization that wants to avoid "innovation theatre," empower your employee's ideas, and solve your most critical problems, let Markon Solutions get to know you and help you along your journey!