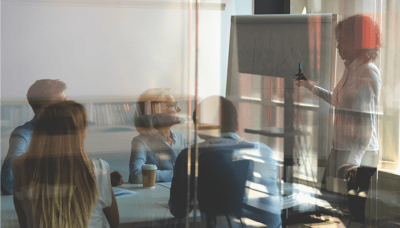 Markon Solutions was recently awarded a Blanket Purchase Agreement (BPA) through the University of Virginia (UVA) to provide training and strategic support services. This contract was competitively bid with set price rates and can also be utilized by other public institutions in the state of Virginia to procure any of the services included in the vast scope.
Related: Markon Awarded GSA PBS Construction & Program Management IDIQ
The UVA Training and Strategic Support Services contract vehicle is integral to Markon's continued growth across local higher education institutions, as well as its ability to better serve state, local, and municipal governments. Markon's success in obtaining this award can be attributed to its experience-backed services and highly qualified staff in the key categories of executive coaching, organizational development, group facilitation, transition planning, strategic advisory and analysis, and policy development.
"This IDIQ win is a great opportunity to grow our training solution and mature our higher education market. We are excited to work with UVA and other institutions in the State of Virginia that utilize this vehicle to procure management consulting services," said Markon Vice President Leigh Valudes.
You may also like: The Washington Post Names Markon Solutions a 2019 Top Washington-Area Workplace
Markon's Training Solution Lead, W. Scotte MacQueen, commented, "Markon is primed and committed to partnering with academia in preparing our future leaders for tomorrow's challenges."
About Markon Solutions
Founded in 2007, Markon Solutions is a nationally recognized professional services firm headquartered in Falls Church, Virginia, with employees across the US and overseas in South America, Europe, Asia, and Africa. Our professionals support commercial clients, as well as intelligence, defense, civil, and state/local, and education sectors. Markon specializes in financial management, acquisition management, security consulting, training services, and facilities support. We are consistently recognized on the ENR Top 100 Construction Management-for-Fee and Top 50 Program Management Firms, Washington Post Top Workplaces, and Best Places to Work in Virginia lists. For more information, visit www.markonsolutions.com.