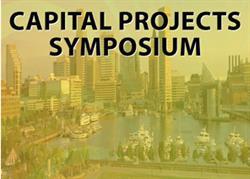 Six Markon employees attended the Construction Management Association of America's (CMAA) Capital Projects Symposium in Baltimore, MD on May 4-6.
CMAA is North America's only organization dedicated exclusively to the interests of the professional Construction and Program management industry.
The Capital Projects Symposium 2014 is a high level conference that explored markets, trends, and keys to success in delivering projects through Design-Build, CM-At-Risk, Public/Private Partnerships (P3), Integrated Project Delivery, JOC/IDIQ and other evolving alternative project delivery methods.
Topics included financing, partnering, contracts, legal and regulatory issues, bonding, risk management, and other topics, including case studies and current market research.