Markon Solutions and Booz Allen Hamilton (BAH) Leverage the GSA 03 FAC Contract Vehicle for Data Analytics and Other Consulting Support Services
Markon Solutions and teaming partner Booz Allen Hamilton (BAH) were recently awarded a contract to provide the Deputy Assistant Secretary of Defense for Facilities Management (DASD FM) highly-qualified data analytics subject matter experts, along with other consulting support.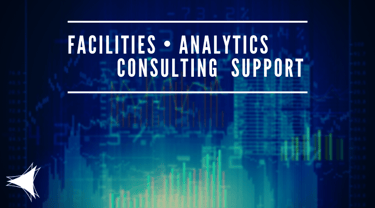 DASD FM resides within the Office of the Assistant Secretary of Defense (Sustainment), which provides executive leadership on all matters pertaining to DoD's physical infrastructure, including development and execution of policies, guidance, and procedures for construction, operations, maintenance and repair of DoD's worldwide facilities to enhance and preserve warfighting capabilities, and provide safe working and living conditions for our military personnel and families.
DASD FM responsibilities include all matters related to the unaccompanied and family housing programs; Military Housing Privatization Initiative; real property maintenance; facility operations; and host-nation programs related to facility construction and management.
Related: A Snapshot of Markon's Defense Sector Work
This is a key new client for Markon and leverages our breadth of experience and deep expertise across the spectrum of facilities management. The contract consists of a base year plus two option years, and was awarded on the GSA 03 FAC contract vehicle.
"This is a very exciting award for Markon. It recognizes our many years of exceptional support in the facilities management domain to the DoD, Intelligence Community, Federal Civilian agencies, as well as Non-Federal clients," said Steve Genn, Markon Solutions DoD Portfolio Manager. "We are proud to support DoD leadership in enabling the services and defense agencies the ability to provide the best possible infrastructure and the policy to pursue enhanced efficiency and effectiveness. We look forward to delivering best-in-class support to DASD FM."
Related: Markon Solutions and Sehlke Consulting Partner to Support Marine Corps Installations Pacific (MCIPAC)
About Markon Solutions
Founded in 2007, Markon Solutions is a nationally recognized professional services firm headquartered in Falls Church, Virginia, with employees across the US and overseas in South America, Europe, Asia, and Africa. Our professionals support commercial clients, as well as intelligence, defense, civil, and state/local, and education sectors. Markon specializes in financial management, acquisition management, security consulting, training services, and facilities support. We are consistently recognized on the ENR Top 100 Construction Management-for-Fee and Top 50 Program Management Firms, Washington Post Top Workplaces, and Best Places to Work in Virginia lists. For more information, visit www.markonsolutions.com.
About Booz Allen Hamilton
For more than 100 years, military, government, and business leaders have turned to Booz Allen Hamilton to solve their most complex problems. As a consulting firm with experts in analytics, digital, engineering, and cyber, we help organizations transform. We are a key partner on some of the most innovative programs for governments worldwide and trusted by their most sensitive agencies. We work shoulder to shoulder with clients, using a mission-first approach to choose the right strategy and technology to help them realize their vision. With global headquarters in McLean, Virginia and more than 80 offices worldwide, our firm employs more than 26,300 people and had revenue of $6.7 billion for the 12 months ending March 31, 2019. To learn more, visit BoozAllen.com. (NYSE: BAH)