The emergence of data analytics is not new, but the technology is finally starting to have an impact on program and construction management (PM/CM).
Here at Markon Solutions we're finding ways to create value from the reams of powerful data created on our job sites every day.
For example, we're seeing impacts from workflow management tools like Procore and Bluebeam – but even more exciting is the impact to project controls we've experienced through our SiteView ™ solution, powered by Eyrus.
Data Analytics for Construction Project Controls: Cost and Schedule Impacts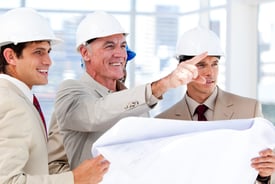 SiteView ™ is deployed on commercial construction projects and uses RFID or Bluetooth sensors to collect data about trades, vendors, and subcontractor time and attendance.
We can apply algorithms to the data to forecast schedule and cost impacts and use that information to improve performance by reporting emerging issues to site management.
Immediate corrective actions can be implemented, but we've also been able to help improve project cash flows based on the analysis.
Data Analytics for Construction Safety and Compliance
In another case, last month I met with Colin Cagney and Greg Koenig from KPMG to discuss a project they had done for an Engineering News and Record Top 20 firm. Data about safety gear compliance (gloves, vests, hard hats, etc.) and lost-time injury records are readily available at major projects. Using data like this and other site-produced and corporate metrics, they developed and tested a hypothesis about how to predict emerging personnel safety issues at a construction site.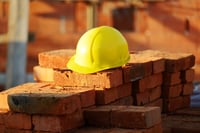 Once the data crunching was done, the KPMG team found that they had a model that could apply trends to forecast safety incidents. They could forecast probabilities and time frames for certain types of injuries. After they passed their insights along to site management, daily safety briefings were adjusted to address the emerging issues, and over the course of the 18-month project there was a significant reduction in lost-time of injuries.
An Exciting Future for Data Analytics in Facilities and Construction Management
Project controls – cost and schedule impacts – and personnel safety both have a critical impact on efficient construction project delivery. The emerging application of analytics to construction projects to issues like these will no doubt lead to improved project performance, leading to effective, profitable PM/CM on a large scale. Markon is excited to be at the forefront of this emerging trend.
Do you have an example of how analytics has improved your PM/CM projects?
We'd love to hear from you – just drop a note in the comments. An overview of the SiteView ™ technology is available here: https://markonsolutions.com/capabilities/siteview.
Thanks for reading!