Markon is helping customers improve their businesses through activity-based costing (ABC). ABC is an extended cost allocation methodology that identifies activities associated with a product or service (offerings) and assigns indirect costs to those offerings based on the use of the activity.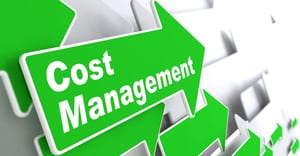 By focusing on the activity that drives the cost, ABC attempts to accurately trace the use of resources going into individual products.
The overall idea of ABC is that management does not manage the costs, but rather they manage the associated activities; and it is through this management of activities that opportunities for improvement are identified.
Some of these improvements include:
A reduction or standardization of offerings by a department
The identification of excess enterprise enabling activities
Increase transparency in pricing and financial management
Better strategic decision making